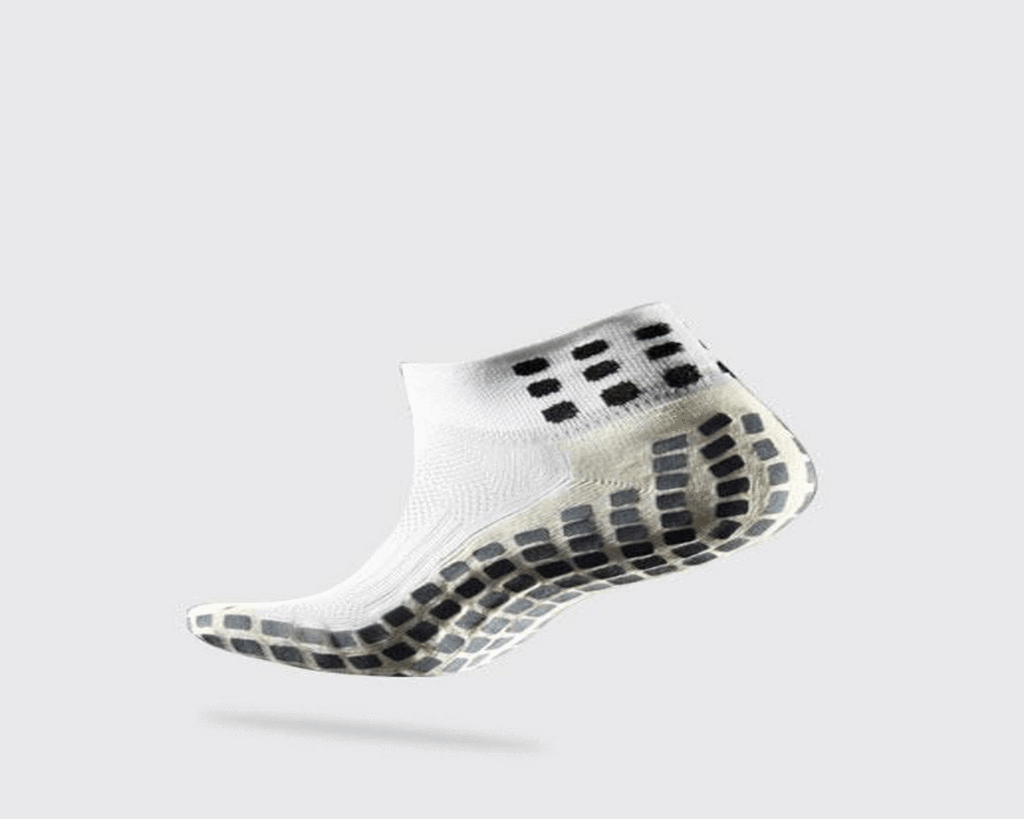 What are they?
Trusox have been created specifically for football to prevent your feet from slipping inside your boots while you glide around the pitch. The pads on the outside of the product grip your footwear, and the pads on the inside grip to your foot itself, allowing your foot and footwear to become one.
How do they work?
A series of rubber pads run down the back and along the bottom of the socks, gripping onto the inside of the boot and locking your foot in place. They can be worn over the top of your football socks or on their own if you're taking part in a non-contact session.
Trusox are made with revolutionary non-slip technology pads, otherwise known as IN//EXtech, which ensure that you are secure in your footwear and your foot doesn't slide. The pads are made with our new 2.0 technology that is activated as you start to perspire, meaning Trusox work well as they acclimatize to your feet.
Who uses them?
Chelsea's speedster Victor Moses was the first high-profile Premier League footballer to start wearing Trusox after being sent a sample by the company. Since then, scores of top players, including Gareth Bale, Luis Suarez and Arjen Robben have been spotted with them on – even risking their endorsement deals by wearing a rival brand.

Why are they using them?
A build-up of sweat or rainwater can cause footballers' feet to slip inside their boots and leave them unsteady on their feet – which isn't what they want when they're bearing down on goal in the 90th minute.  Many players even cut off the bottom of their football socks and substitute them for TruSox. Someone fetch us a pair of scissors, please.
Types of Trusox:
The Mid-calf Trusox come in two varieties: cushion and thin. The thickness variance relates to the cotton on the sole of the grip socks. Cushion are of a similar thickness to a regular sports sock, whereas the thin are of a finer weave, resulting in a much thinner, less bulky product.
The Ankle Length Trusox come only in the thin, whereas the full length are only available in cushioned.
Here is our very own Trusox:
 1. The Trusox
Trusox is an innovative non-slip pad, pad and sock all in one. Non-slip Trusox football socks are made with revolutionary non-slip technology, which ensure that every player is secure in their footwear and their foot never slides in their soccer socks. Trusox Australia pads are made with technology that is actually activated as you perspire, meaning Trusox football socks actually work better as you use them. If you want the edge in terms of speed, agility and security, Trusox Australia improves speed, movement and helps you feel more secure. No matter what the situation, your Trusox won't let you down in the heat of the moment.