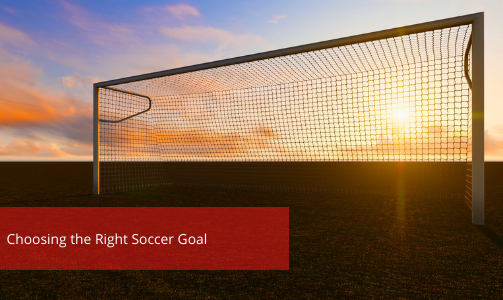 Soccer is very popular among young budding athletes! If your young one is getting started on soccer at an early age, you might be wondering which kind of soccer goal is appropriate for their age and skill level.
One can play soccer with a goal of any size, but
soccer goals
do have different sizes that are made for different ages. Leagues adhere to these rules for player ages and goal sizes, so it is important to know this when you go purchase goals for your players, club, or league.
Which soccer goal size is right for my child?
Children
The soccer goal for players age 6 and 7 should be 4 feet high, and 6 feet wide. At this age, kids play on a 15 yards wide and 20 yards long pitch. 8 year old players should use a goal that is 6 1/2 feet high and 12 feet wide, on a 30 yards wide by 50 yards long field. For 9 year olds, goal size is 6 1/2 feet high and 18 1/2 feet wide. They play on a field that is 35 yards wide by 50 yards long.
Teens and Adults
For soccer players that are 10-13 years of age, they can play with goals that are anywhere between 6 1/2 feet and 8 feet tall and anywhere from 18 feet to 24 feet wide. From age 13 and up, the goal should be 8 feet high and 24 feet wide. 13 year olds are considered adult soccer players, and so the pitch can be anywhere between 50 yards by 100 yards and 80 yards by 120 yards.